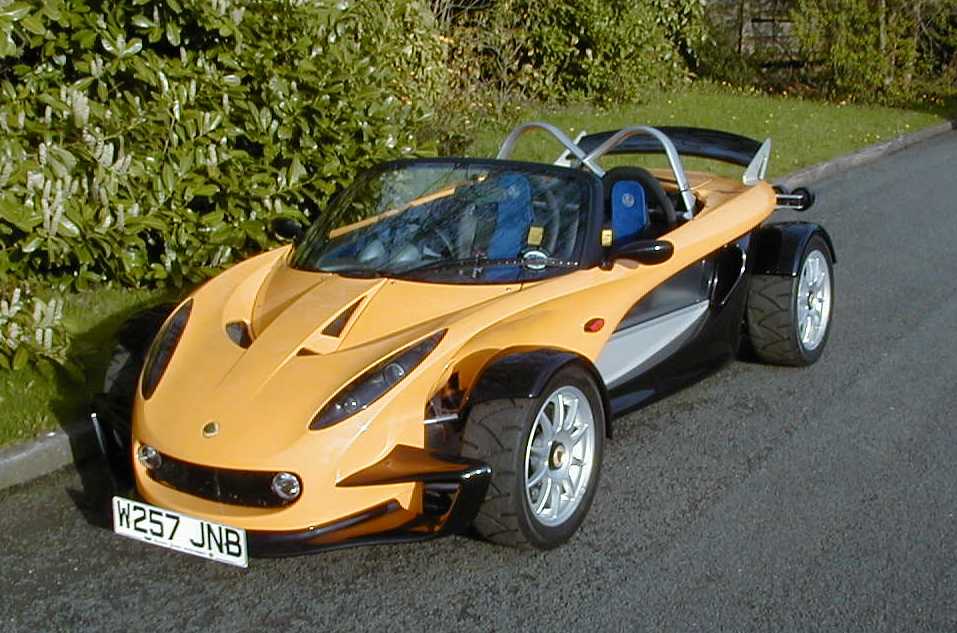 Lotus Elise 340R

Base Price: N/A
Top Speed: 130 mph
HP: 190
0-60 mph: 4.1 seconds

Originally concieved as a concept car, the Lotus Elise 340R was actually produced in limited numbers (all of which were sold).
The 340R uses a Inline-4 engine to produce its 190 HP which is pretty impressive considering the engine size. The car also happens to be very fast for its size and weight with a top speed of 130 mph.
Although the 340R does not produce an overwhelming amount of power it is extremely quick and nimble, a trademark that all Lotus's incorperate. An example of this is the fact that the Elise 340R can go from 0-60 mph in an impressive 4.1 seconds.
All and all the Lotus Elise 340R produces an experience that can only be matched by a supercharged go kart.