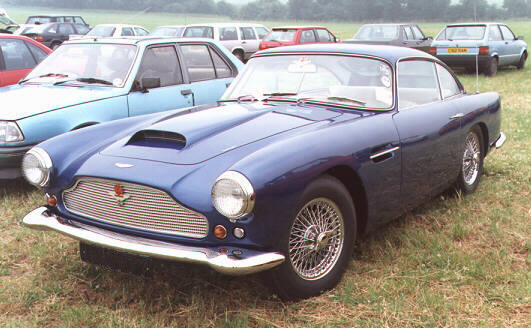 Aston Martin DB4

Base Price: $10 475 (in 1958)
Top Speed: 148 mph
HP: 263
0-60 mph: 8.4 seconds

Considered by many to be David Brown's finest achievement, the Aton Martin DB4 was one of the finest cars of its time.
Using a Double-overhead-cam 6 cylinder engine for power, The DB4 could rocket from 0-60 mph in 8.4 seconds and achieve a top speed of 148 mph. Both feats were impressive considering the car went into production in 1958. Not only was the car quick, it was also powerfull. The car could pump out a power rating of 263 hp.
Another thing that set the DB4 apart from the rest was its styling. It had the familiar Aston Styling, a balance between functional efficiency and beauty line, and was finished with immaculate fittings.