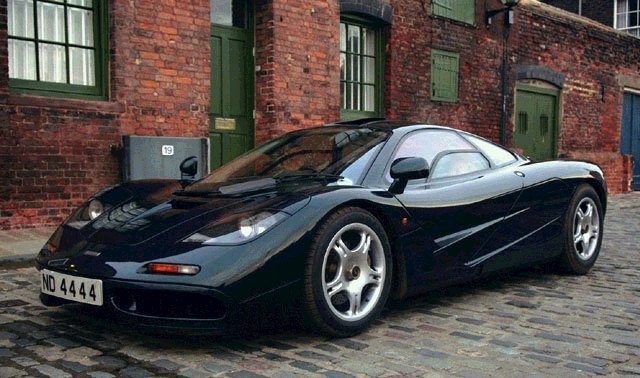 McLaren F1

Base Price: $1 070 000
Top Speed: 231 mph
HP: 627
0-60 mph: 3.4 seconds

The philosophy behind the F1 roadcar was simple - to be the finest drivers car ever built, or even liklely to be built...
That is the opening statement McLaren Auto offers on their homepage and to make that statement true, they set out to produce the McLaren F1; a car that would be suitable for everyday use plus weekend trips to the racetrack.
The F1 features an all carbon composite monocoque and body structure. McLaren chose this material because it offers lightweight for maximum speed and strengh to protect its drivers.
The F1 recieves its power from a BMW S70/2 engine, designed and built specifically for the F1. The engine is a 6.1 litre quad cam, 48 valve V12, which produces no less than 627 HP and a top speed of 231 mph.
One of the many interesting features found on the McLaren F1 is its central driving position. This configuration offers seating for two passengers and one driver. Some other features are the intelligent brake cooling system and ground-plane shear suspension geometry.