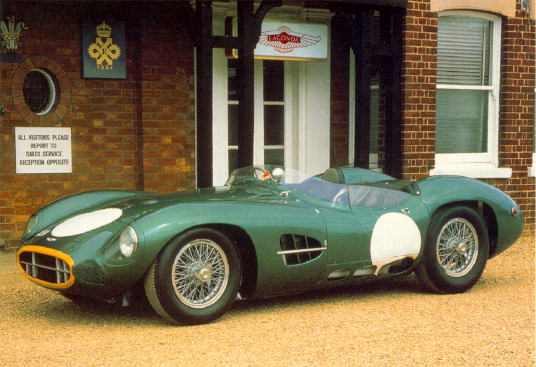 Aston Martin DBR 2

Base Price: N/A
Top Speed: 174 mph
HP: 315
0-60 mph: N/A

Designed for racing in the late Fifties, the DBR series was a winner. In 1957 at Spa and Nurburgring the DBR 2 demolished its competition and then, two years later, it surprised the likes of Jaguar and Ferrari with an amazing
1-2 finish at Le Mans. Thanks to this amazing supercar of its time, Aston Martin rode off with the 1959 World Sports Car Championship.
Aston Martin's objective was to go after Jaguar's Domination in the world of sports car production. Aston Martin may have achieved that feat then but, in my opinion, Jaguar has regained its lead over Aston Martin.
The classics from the DBR series are some of the most coveted automobiles produced in the mid 20th century. This is reflected in price as DBR's bring the highest prices for collectors of all Aston Martins, with values starting in the middle six-figure range.